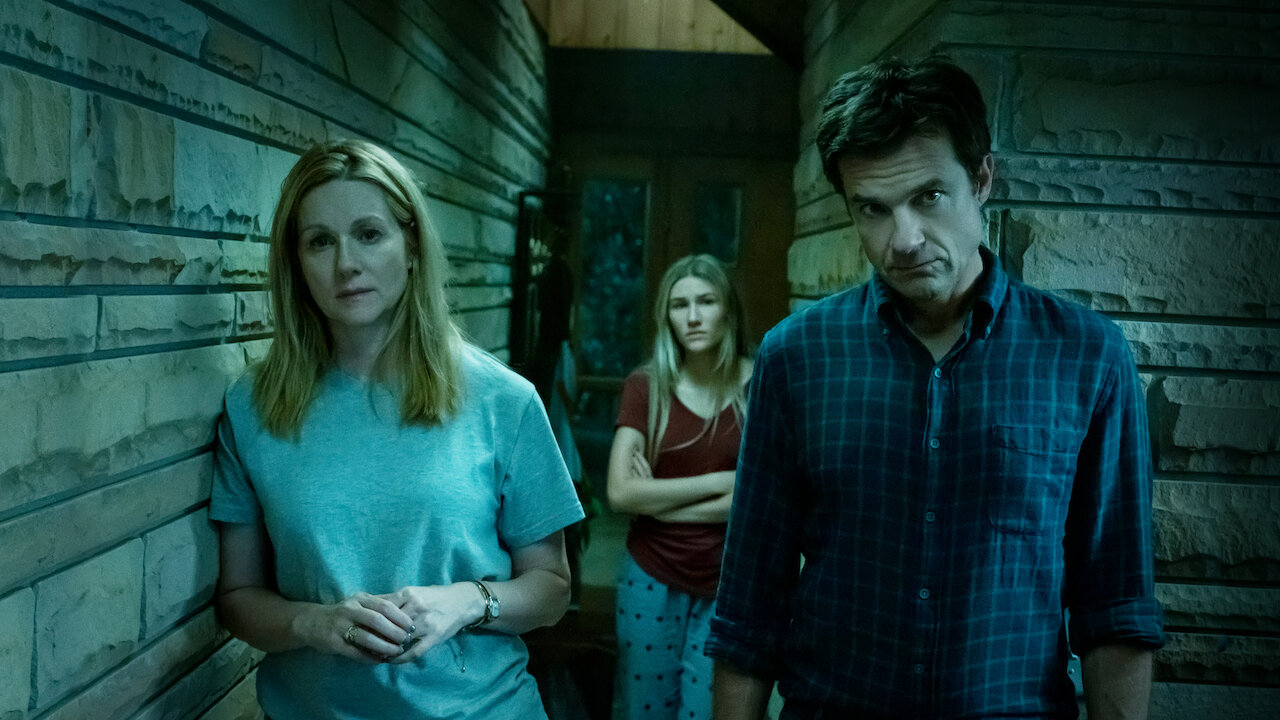 If a writer of prose knows enough of what he is writing about he may omit things that he knows and the reader, if the writer is writing truly enough, will have a feeling of those things as strongly as though the writer had stated them. The dignity of movement of an iceberg is due to only one-eighth of it being above water.

— Ernest Hemingway
Show, don't tell. It's a writing principle that's been around for ages. When creating fiction, an author (or showrunner/creator) has the ultimate power, deciding what characters will do and how they will react to situations. At the heart of a good story, a character's actions should drive the plot – a main character, at least, should be the agent of the story, and not merely reactive to outside circumstances. Sure, Alice encounters magic in Wonderland, but it's reflective of her choice to go down the rabbit hole. Dorothy is swept up by a tornado, but it's ultimately her intelligence, heart, and courage (along with the traits of her friends) that lead her to Oz. Andy Dufresne hatches a plan over 40 years to escape prison, but also shows concern for others by building a library and tutoring inmates for the GED. Atticus Finch defends a man no one else in town would, and believes in the justice system.
A piece of fiction can be character-based or plot-based; while they are not mutually exclusive, most books/movies/TV shows lean heavily in one direction. Frequently, sitcoms are character-driven; a lot of sitcoms wanted plots to reset, so that each episode could be viewed in a vacuum, with no consequences. (Think of the heart-to-heart talks or happy endings at the 24-minute mark of a lot of family-friend sitcoms, for instance.) Typically, these character-driven shows have plots that are, for lack of a better word, superfluous. It did not matter what the gang of Parks and Recreation was doing that particular week, or the patrons at Cheers, or Jerry and George and Elaine and Kramer. In fact, that's why a show like Friends – whose episode titles all started with "The One Where" or "The One With" – really excelled: it was a show about six characters, mostly hanging out with each other, and then the humor flowed from there. Of course, some shows spell out in bright, flashing, neon lights that it's solely about a character: The Good Doctor is just "Freddie Highmore as a doctor with autism," and Black Box was just "the doctor is bipolar!"
That's not to say, by the way, that there's anything wrong with a plot-driven show. By and large, shows like CSI and Law and Order: SVU (think: procedurals and serials) are driven by that week's plot. Sure, you learn about Stabler and Benson, but for the most part, the episode is detailing a particular investigation.
Of course, shows are both: characters don't just sit idle, and plots occur because the characters we know are driving the action. A show like LOST, for instance, had a lot of plot to deal with: survivors of a plane crash on an island have to discover the mysteries therein and also attempt rescue. But each week, we got a flashback (and later, flashforward) of one member of the plane, and so we learned more about the characters' motivations and general dispositions. Most importantly, their prior actions informed their current predicament: Sawyer being a conman meant that, when on the island, he had useful skills to get what he wanted from other survivors.
While I'm an unabashed Star Wars fan, the idea of plot-heavy works with thinly-drawn characters was pointed out extremely well in this Red Letter Media review of Episode I:
The fact that people could not describe main characters without using their clothing, occupation, or relation to other characters is jarring, but it's also informative: these characters were not fully fleshed out.
For those who love headlines, you may be asking at this point, "What does this have to do with Ozark?" Well, as we're all living in quarantine, and on the advice of my brother (and subsequently my parents and fiancee), I've watched the first season. Spoilers through season 2, episode 1, though I don't think I'm giving away much of the game here.
The main characters on Ozark are Marty Byrde and his wife Wendy. Marty was a successful Chicago financial planner who also was laundering money for a Mexican drug cartel. There is an outline of an interesting character here! Except…that's all we get about Marty. There's one moment in the season one finale when he sheds a tear at the thought of losing his family. Of course, he's completely flat for the rest of the entire season: when his life is being threatened, his wife's, when he's scrambling for new business opportunities, when he's tired, when he's in a strip club, etc. His wife? Well, she was cheating on him, but then she wants to rectify the marriage, but then maybe doesn't, but wants to be a good mother, but yells at her kids, and ignores them, and….you get the idea. So let's take the above challenge from Star Wars Episode I and graft it onto Ozark. Describe the characters without using their occupation, clothing, or relation to other characters.
Marty? Eh….he's smart? He knows about finances. He's not exactly loyal, but he's not exactly disloyal. As of yet, I've never seen him crack a joke or a smile. I guess he's motivated by money, since one conversation in Mexico with Del was enough to induce him into a life of crime?
Wendy? She….tried hard to get her daughter her favorite ice cream. She used to be depressed. She's cheated on her husband before.
Ruth Langmore? She's…eager to learn to launder money? Untrustworthy?
The FBI Agent?…the fact that, after a full season, I only know him by his job title speaks volumes.
You see where I'm going with this, Ozark fans. This show is 93% plot. It's all "this happens, then this happens, then this happens." Characters react to situations, but I never get the sense that anyone or anything is driving the plot.
When I was walking with my fiancee yesterday, we were – probably like many of you – talking about Covid-19. I said that, for shows with good characters, you could instantly imagine how they'd be dealing with this. You can just imagine George Costanza in quarantine with his parents, upset that he sold all his Purell, or Kramer trying to invent the N-96. You could see Michael Scott at first thinking it was no big deal and then, like, trying to build the world's shoddiest bunker, filled with Gatorade, gallons of clorox, and old Eddie Murphy stand up VHS tapes. It's not hard to picture Jack Bauer, or Tony Soprano, or Don Draper, or Selina Meyer, or Elenaor Shellstrop reacting to the news. Now tell me how the family on Ozark would be acting in quarantine.
So, sorry to my brother, and parents, and fiancee: All Ozark does is tell, not show, and it's all plot, no character. Pretty lake, though.