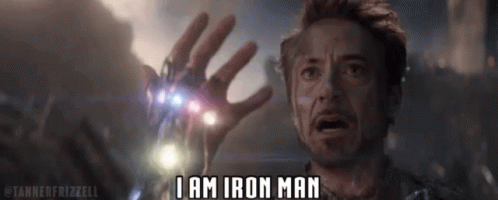 I'm going to present my list chronologically this year*, especially in the hopes that I don't miss anything!
*chronologically as I saw it. If something came out in June but I saw it in December, it goes later on the list.
Tidying Up with Marie Kondo: This show started too late last year to make it onto my 2018 list, but I watched every episode in 2019 and it was fantastic. She is such a joy and every episode was both entertaining and made me want to clean.
Friends from College: While still not my favorite Netflix offering, a marked improvement over its lackluster first season. This cast (Keegan Michael-Key, Cobie Smulders, Fred Savage, Billy Eichner, and Nat Faxon, among others) was too good not to watch.
Fyre Festival Documentaries on Netflix and Hulu: Amazing to watch two in-depth descriptions of what sounds like the worst-planned weekend in history.
Crashing: While not my favorite HBO comedy (it's definitely not on a par with Silicon Valley or Veep), Pete Holmes and company consistently wring laughs out of his hustling in the stand-up world. Sorry to see it end this year.
I am the Night: Because even though the show was lackluster, Chris Pine's performance was top-notch.
True Detective: It'll never reach the heights of its amazing first season, but Mahershala Ali delivered a consistently winning performance.
Russian Doll: Netflix found a winner in Natasha Lyonne's insane, Groundhog Day-esque story of a woman who keeps dying on her 36th birthday. Sci-fi, trippy, weird, funny, and all-around amazing.
Keanu Reeves: He had a great cameo in Always Be My Maybe, and he gave a profound answer regarding spirituality on Stephen Colbert's show:
Jeopardy and Jeopardy All-Stars: Some past Jeopardy favorites (Austin Rodgers, Ken Jennings, Alex Jacob) made this a really fun two weeks for die-hard Jeopardy fans. James Holzhauer also was a pop-culture sensation for all of the money he won (and how quickly he won it). Alex Trebek is a national treasure (even if he is Canadian), and it is the official position of this blog that he should get well soon and host Jeopardy another 20 or 30 years.
The Lego Movie 2: While never soaring to the heights of the original, the movie still made this life-long Lego fan quite happy. Bonus points for the catchiest song of the year.
Captain Marvel: Though not as Marvel-ous (sorry) a debut as, say, Captain America, this was a fun movie that succeeds not just because it aces the Bechdel test but because of the fun buddy chemistry between Brie Larson, Sam Jackson, and Goose.
Leaving Neverland: So difficult to watch, but so engaging and engrossing.
Fosse/Verdon: Because Sam Rockwell and Michelle Williams are capital-A Actors through and through.
Hotel Mumbai: I use hyperbole pretty frequently, but this is the actual, grounded truth: I haven't seen a movie this gripping, this bone chilling, in ages. It knocked me out, over and over again. Scary, unrelenting, and powerful.
Superstore: The show did something really smart this year, moving Amy to position of manager and Glenn down to floor worker. The Amy/Jonah pairing still shows that not all sitcom couples fall into a "Moonlighting" trap.
Veep's Final Season: Selina Meyer (spoiler alert) finally got what she wanted, but ultimately no one was there to celebrate with her. What a poetic ending to seven years of hilarious, Machiavellian scheming.
Avengers: Endgame: What a perfect capstone to a 22-film saga. Chills and goosebumps when Peter Parker swings back into action after being "dusted" 5 years prior. Speaking of Parker….
Spider-Man: Far From Home: So glad that Disney and Sony finally agreed on financing for future Spidey/MCU movies, because Tom Holland's Spider-Man is the best of the live-action bunch by a mile. Marisa Tomei as Aunt May is a delight, and Jake Gyllenhaal's Mysterio was the best villain since, well, Michael Keaton's Vulture two years earlier.
GLOW Season 3: What happens when a show ostensibly about professional wrestling has little-to-no in-ring action? The characters' lives are examined that much more. This season touched on homosexuality (for both cis-male and cis-female characters), gender pay disparity, and much more.
Big Little Lies Season 2: Definitely weaker than the original season (which should have been a one-and-done), but gets points for every Meryl Streep scene, and Laura Dern absolutely losing her shit:
Barry: The first season was – pardon the pun – killer, but the second season matched the intensity, especially by fleshing out Noho Hank's role.
Orange Is the New Black, Season 7: A show that I only got into this year, the final season gave a satisfying conclusion to many long-running story arcs.
Living With Yourself: Answers the question "Are two Paul Rudds better than one?" with a resounding "Sort of?" Rudd's performance was great; the rest of the show just so-so, but still a fun eight-episode journey.
Dolemite Is My Name and his SNL return: Welcome back, Eddie Murphy!
Mr. Robot: Its final season went out like gangbusters, with some pretty incredible twists and, as always, a top-notch performance from Rami Malek.
Silicon Valley: A fitting finale for a show that I always felt was underrated. No character got a truly "happy" ending, but that was always baked into the show's ethos.
This Is Us: Now that I know the endgame, it's an enjoyable watch.
Mrs. Fletcher: Is it just a rule that I'll love all Tom Perotta novel adaptations? (See also: The Leftovers, Election, Little Children). Kathryn Hahn killed it in this excellent, seven-episode series.
The Mandalorian: The two most important words of the year? Baby Yoda.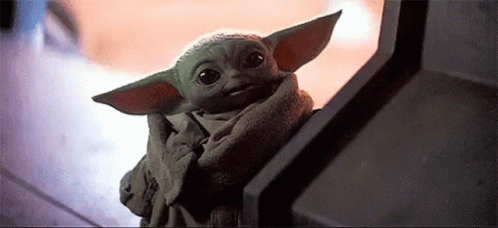 The Rise of Skywalker: Certainly not my favorite of the Star Wars movies, but the last 30-40 minutes got me pumped up, sad, nostalgic, hopeful, and content. Hard to ask for more than that.
Watchmen (HBO): WOW. Some pretty intense reveals that I won't spoil here for those who haven't seen, but not sure there's a better, more confident fully-formed first-season drama since ER. Also, welcome back Don Johnson (and good job in Knives Out, too!)
Amazingly enough, Adam Driver: Dude had a banner year, no? He killed it in Marriage Story, was great in The Report, and even had a strong redemption arc in The Rise of Skywalker.
Marriage Story: Brutal to watch but the best movie about a toxic relationship since, what, Kramer vs. Kramer?
1917: This movie left me floored. The cinematography, the music, the acting, the scope. My pick for Best Picture of 2019.
Sadly, RIP: I'd be remiss to leave out some major losses this year, including one of the biggest TV icons of my childhood, Luke Perry.
For those asking "Where is [insert favorite movie or TV show] on your list?" the following did not make the cut: Rocketman, although Taron Egerton was great; Lucy in the Sky; Ad Astra (two space movies back to back!); Hustlers; Judy, which had a great Renee Zellwegger performance but overall was just meh; Once Upon A Time….In Hollywood (more like once upon a time my fiancee almost fell asleep out of boredom, amirite); The Irishman, which actually did bore my fiancee to sleep; Uncut Gems, which I wanted to love but just found blah; and, it pains me to say, The Good Place, which really fell off in quality in its final season.
What did I miss? (Thankfully that dumb HBO show with dragons ended this year. And no, I don't care one lick about Fleabag or Succession.)